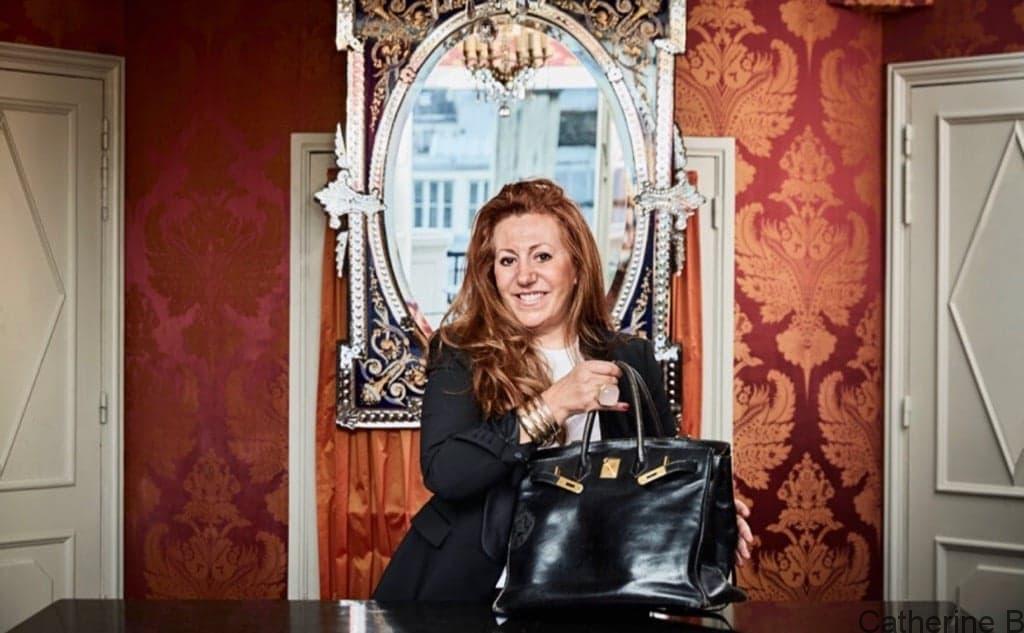 About Catherine B
Catherine B is the recognized expert of the Hermès and Chanel houses in the vintage world. Owner of many coveted collector's items and part of the archives of his two privileged French fashion houses.
To satisfy her passion for the collection, Catherine opened Les 3 Marches, a small boutique nestled in the heart of Saint Germain des Prés where rare and collectable pieces from Chanel and Hermès are organized in beautiful harmony. Since its creation and thanks to the eye of Catherine and the loyalty of its customers from around the world, throughout these years, the shop Les 3 Marches has become the place to get a rare Kelly bag, in the colors or the quality of leather exhausted, or a Chanel bag in limited or ephemeral edition. Among her famous clients are famous designer Rachel Zoe, Paris Hilton, Cameron Diaz and influencers Garance Dore, Chriselle Lim and Johanna Olsen.
Catherine has also worked on several fashion and pop up exhibitions in Paris, London, New York and Los Angeles, from the MoMa's to the Victoria and Albert museum, presenting unique pieces from the house of Chanel or Hermès including the first Birkin bag acquired in 2000.